FIRST 10 DRIVING LESSONS FOR

ONLY £175
That's a saving of £25 or £17.50 hr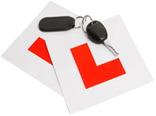 GET FREE DRIVING LESSONS!
You can get FREE lessons by taking advantage
of our 'Recommend a Friend' scheme,
Simply recommend friends to DriveThru L and get FREE lessons!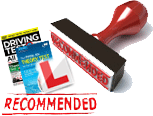 Driving Instructor Training
Become a Driving Instructor
Find out how to become an approved driving instructor (ADI) and what you need to do to qualify. Your first step to becoming an instructor is to register with the Driving Standards Agency (DSA) to train as an Approved Driving Instructor (ADI).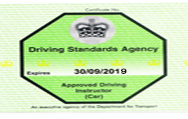 The 105-year-old motorist who still loves getting behind the wheel
Englishman Bob Edwards, who passed his test 88 years ago and has had just one crash, still does around 60 miles a week
Why the war between drivers and cyclists?
A motorist's tweet boasting about hitting a cyclist created uproar when it went viral. What does it reveal about the battle on the UK's roads?
Tailgaters face fines and points


The Government has announced a crackdown on road hogs and tailgaters as part of a shake-up of motoring offence penalties.
PA News Feeds.
Regular Eye Tests For Drivers Could Save Lives
Road safety charity Brake, together with the DVLA and insurer RSA, has begun a campaign calling on motorists to visit the opticians at least every two years.
End to foreign language driving tests
Driving test candidates will no longer be able to use foreign language voiceovers and interpreters on their test from 7 April 2014. The move, announced today (10 October 2013) by the new Road Safety Minister Robert Goodwill, follows a public consultation. Currently people can: • take their car and motorcycle theory tests with a voiceover in 1 of 19 foreign languages • use interpreters on theory tests and practical tests This will stop from 7 April 2014. .