FIRST 10 DRIVING LESSONS FOR

ONLY £190
That's a saving of £30 or £19 hr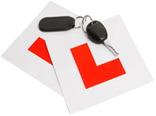 GET FREE DRIVING LESSONS!
You can get FREE lessons by taking advantage
of our 'Recommend a Friend' scheme,
Simply recommend friends to DriveThru L and get FREE lessons!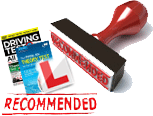 Driving Instructors Training east ham
Become a Driving Instructor
Find out how to become an approved driving instructor (ADI) and what you need to do to qualify. Your first step to becoming an instructor is to register with the Driving Standards Agency (DSA) to train as an Approved Driving Instructor (ADI).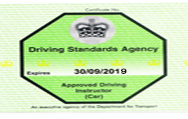 Driving Lessons in East Ham

DrivethruL Driving School is a well established driving school providing quality driving lessons for many years. We have experienced qualified male and female driving instructors now in the East Ham.  We believe our pupils deserve excellent admiration each and every time they are in driving lessons. Our highly skilled driving instructors are approachable and patient when it comes to teaching how to drive.
Special driving lesson offers in east ham for beginners

If you search for a driving school online you will see a lot of driving school offering cheap competitive driving lesson offers. We at Drivethrul also have a lot of special offers but we make sure these lessons are cost effective too. We provide quality lessons where a pupil will learn and look forward to the next lesson. Our driving school have structured packages starting with introductory driving lesson offers, all the way to student discounts on hourly rate, block booking packages, even trial driving lessons so you can meet the instructor and go for a drive. There are offers available for both manual and automatic driving lessons. Driving lessons can be arranged to take from morning till late evening, 7 days a week. We won't let work, college or any other daily routine of life stop you from learning how to drive.
Our packages are so worth it... Give it a go you won't be disappointed!

We at DrivethruL Driving School have seen pupils taking lessons with well known driving schools in East London, Newham and surrounding areas with the hope they will pass after a few lessons. They have their hopes built but dashed in a flash after they have paid hundreds of pounds. They are then left stranded having to spend more money elsewhere. Our dedicated instructors make sure our pupils are ready to take their test by providing mock tests before allowing their pupils to book their test. This allows pupils to identify their faults and weakness. It allows motivates them to learn more and gain confidence.

We know some pupils need to learn fast and time for you can be limited. That's why we have semi intensive lessons, intensive courses also known as crash courses available tailored to your needs.
DrivethruL have SPECIAL introductory offers for beginners. This lets you meet our wonderful driving instructor's who are happy to teach you how to drive and try out our latest model of cars which are all fitted with dual controls.  All lessons are full 1 or 2 hours.
For your driving lessons you can be picked up from work, college or home! Our driving instructors know time is of the essence and time is valuable. To make sure our pupil's remain focused and drive with confidence and correct attitude which is our number one priority, our driving instructors are always a ready to go the extra mile and pass on their excellent teaching skills.
Manual Driving instructors and automatic driving instructors in East Ham
DrivethruL Driving School have qualified approved driving instructors who are all friendly and polite. We choose only the knowledgeable driving instructors who are professional with the highest teaching standards set by the DSA (Driving Standards Agency). We have male and female instructors. We also have manual and automatic driving instructors who are fully committed to make
sure you pass your driving test first time. 
More useful links